250ton Press Fitting Machine for Gear Shaft
Custom press molding machinesMetal press molding machine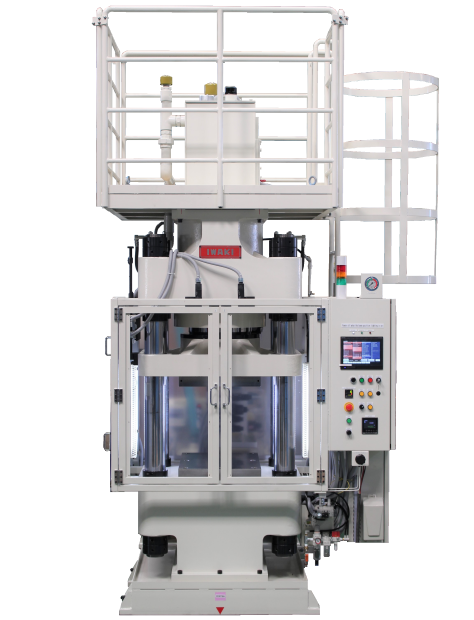 This machine is designed to press-fit the gear shaft for automobile parts.
【Features】
1. Mechanical and electrical design in Japan based on customer's specified parts and safety specifications. From assembly to control panel wiring is performed in-house.
2.The touch panel language can be selected from Japanese, Chinese, and English.
3.The linear scale(graphic scale) can be used for checking press-fitting position.
Products(applications)
Press fitting for gear shaft
Output
250ton
Stroke
300㎜
Open height
500㎜
Platen size
Upper 500㎜x500㎜
Lower 500㎜x700㎜
Cylinder
φ400㎜
Maximum pressure
21MPa
Operation speed
5-30㎜/s
Hydraulic motor power
7.5KW
Operation
Manual/Automatic
Machine size(widthxheightxdepth)
Approximately 1700㎜x3700㎜x2000㎜