Vacuum Press Molding Machine (space-saving) [VIDEO]
Hot press molding machinesVacuum press molding machines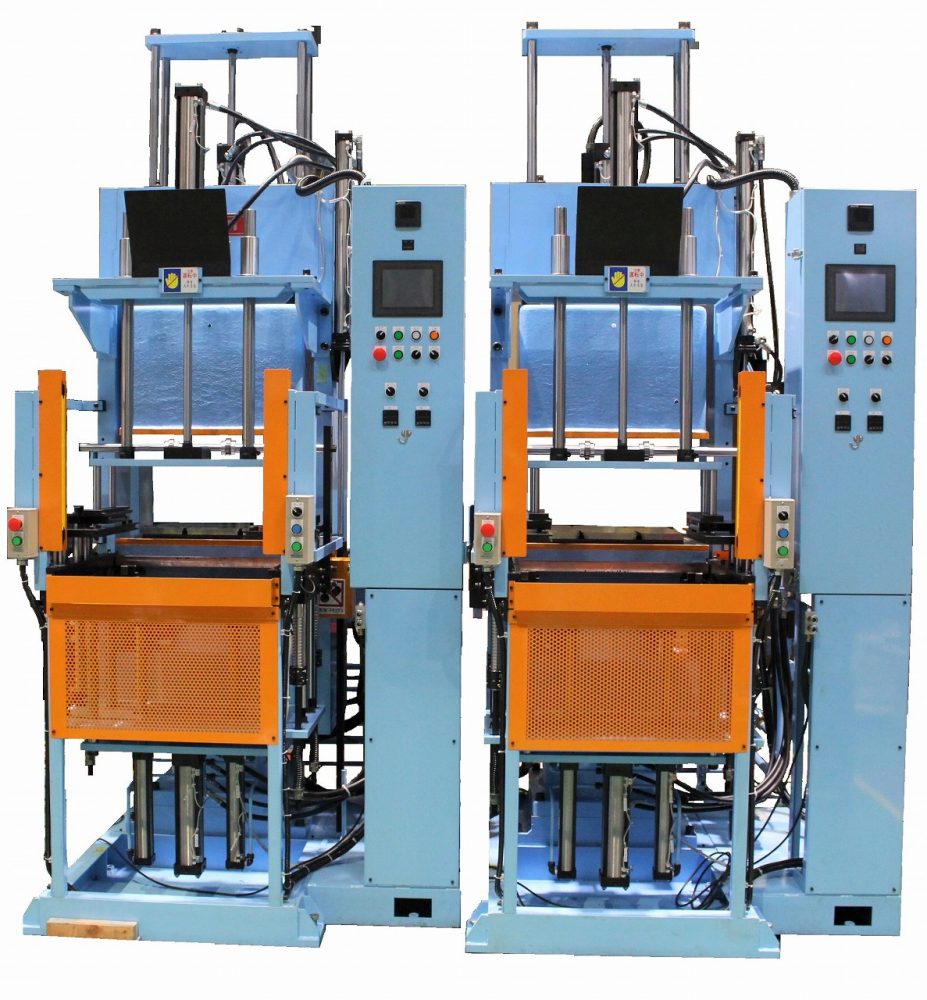 Vacuum molding press machine designed to install in a limited place. It is possible to operate up 5 units at the same time by using our hydraulic unit.
*Simultaneous operation with normal hydraulic units may cause extreme speed reduction or operation stop.
【Features】
1. Molding in a vacuum chamber eliminates defects due to air and gas accumulation.
2.Enclosing the hot platen inside the vacuum chamber reduce heat loss and achieve efficient energy saving.
3.Our original hydraulic unit makes it possible to save space and reduce costs.
| | |
| --- | --- |
| Products(applications) | Rubber |
| Output | 100ton |
| Stroke | 250㎜ |
| Open height | 300㎜ |
| Platen size | 510㎜x510㎜ |
| Product size | 450㎜x450㎜ |
| Cylinder | Φ300㎜ |
| Maximum pressure | 21MPa |
| Hot platen temperature | 200℃ |
| Mold splitter | 3 plates |
| Sliding table | 〇 |
| Hydraulic motor power | 7.5KW+5.5KW |
| Vacuum motor power | 5.5KW(4 machines with 1 unit) |
| Heater capacity | 10.8KW (5.4KWx2) |
| Operation | Manual/Automatic |
| Machine size(widthxheightxdepth) | Approximately 1400㎜x3100㎜x1700㎜ |