Made-in Taiwan Vacuum Press Molding Machine
Hot press molding machinesMade-in-Taiwan press molding machinesVacuum press molding machines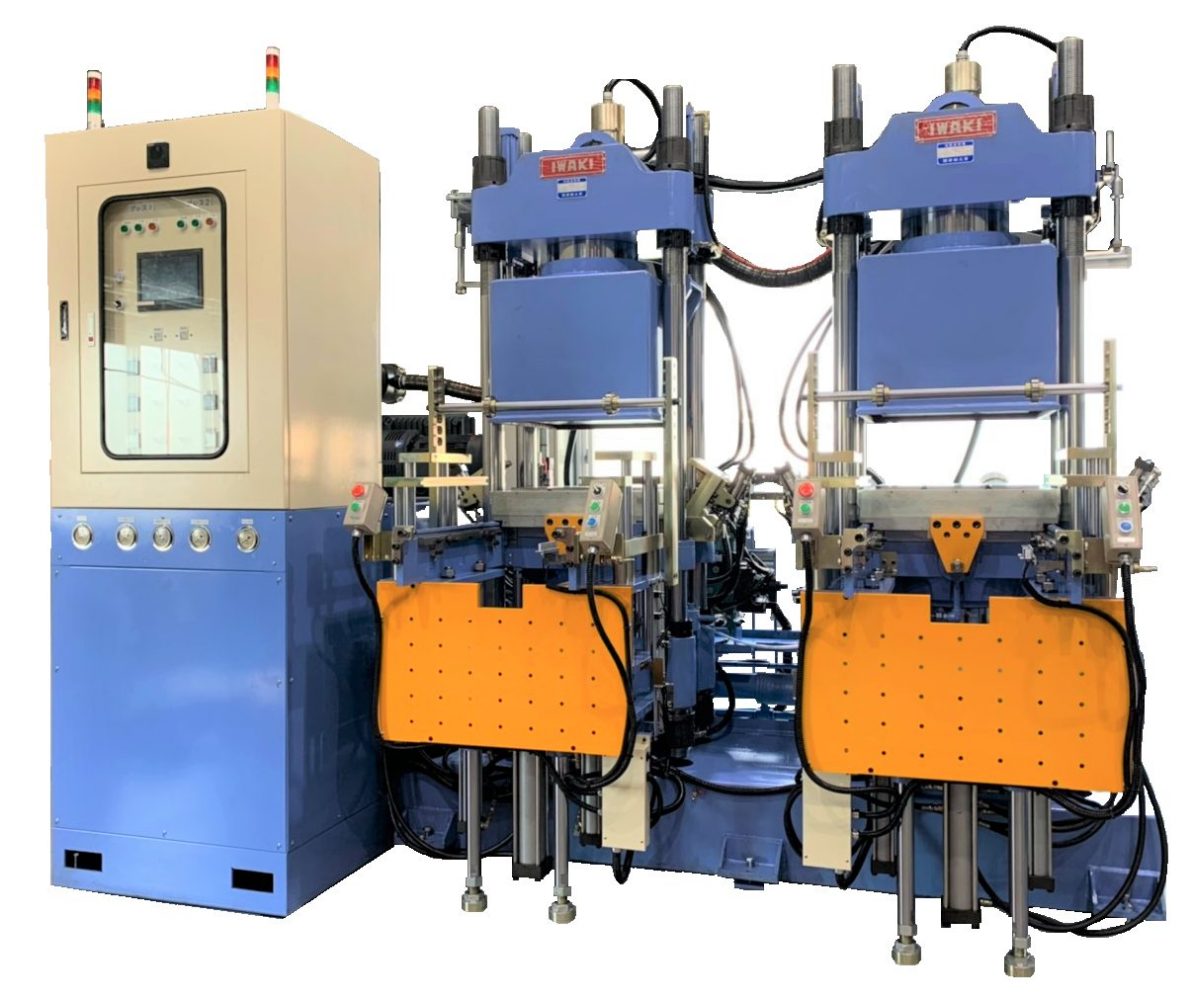 This vacuum press molding machine was manufactured for mass production of rubber products focused on cost.
【Features】
1.A made-in Taiwan machine with higher quality and safety compared to other companies' overseas products since it is designed mechanically and electrically in Japan.
2.The cost is 30 to 50% lower than the machines made in Japan.
3.It is possible to perform maintenance by our Japanese engineers.
| | |
| --- | --- |
| Products(applications) | Rubber |
| Output | 150tonx2 |
| Stroke | 250㎜ |
| Open height | 250-450㎜ |
| Platen size | 510㎜x510㎜ |
| Product size | 400㎜x400㎜ |
| Cylinder | Φ300㎜ |
| Maximum pressure | 21MPa |
| Hot platen temperature | 200℃ |
| Mold splitter | 3RT |
| Sliding table | 〇 |
| Hydraulic motor power | 11KW |
| Vacuum motor power | 5.5KW |
| Heater capacity | 7.6KW |
| Operation | Manual/Automatic |
| Machine size(widthxheightxdepth) | Approximately 3500㎜x2700㎜x2100㎜ |