Rubber Molding Press Machine (Pillar Type)
Hot press molding machines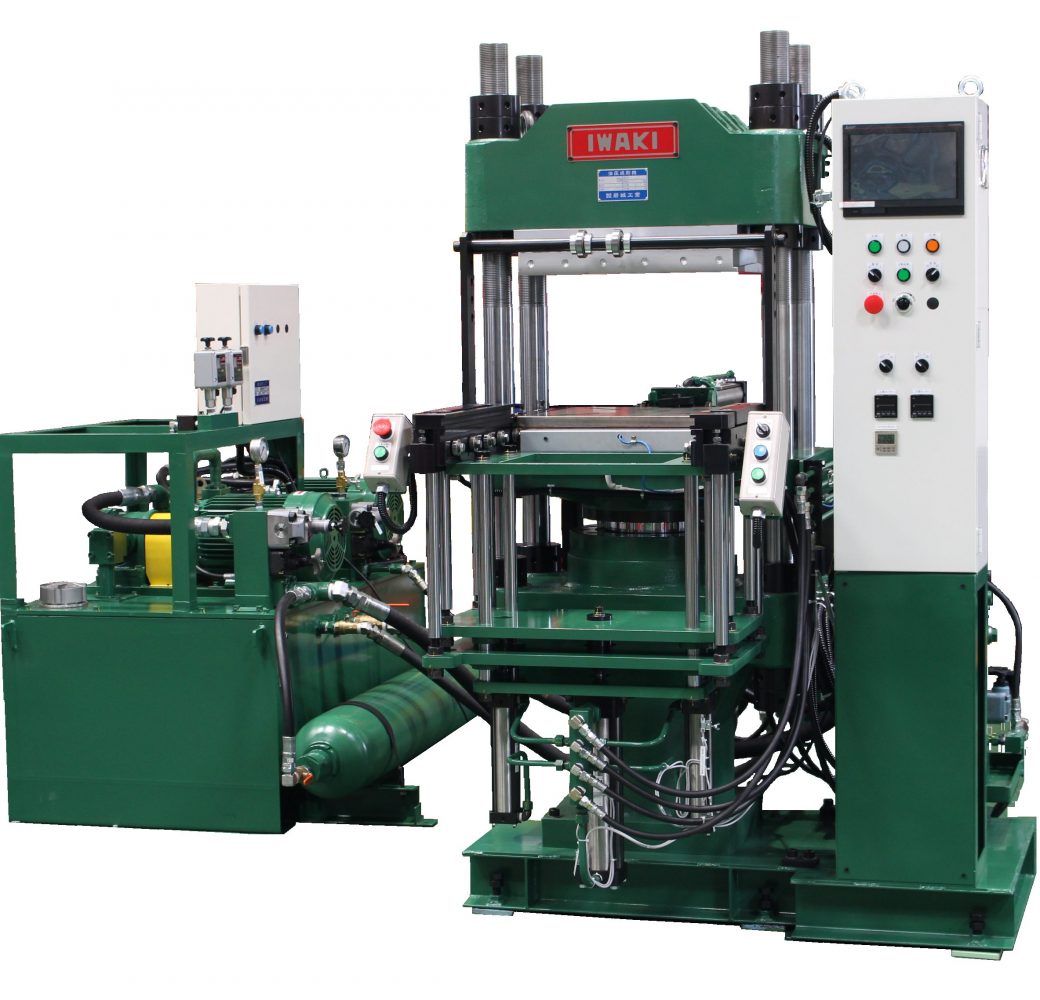 This molding machine was specially manufactured for rubber(thermosetting resin) molding. It is compatible with general molds with a mold disassembling device that disassembles four molds.
【Features】
1.Maximum hot platen temperature is 200℃, and temperature accuracy is within ±3℃.
2.High press accuracy within ± 0.05 mm
3. Degassing and depressurizing settings can be selected up to twice.
4.Since the pressure, position and temperature are recorded on the SD card, quality control is possible.
5.It is possible to use up to 5 press machines(100ton) at the same time with our own hydraulic unit. Simultaneous operation can shorten the cycle time.
| | |
| --- | --- |
| Products(applications) | Rubber |
| Output | 100ton |
| Stroke | 300㎜ |
| Open height | 250㎜ |
| Platen size | 510㎜x510㎜ |
| Product size | 400㎜x400㎜ |
| Cylinder | φ224㎜ |
| Maximum pressure | 21MPa |
| Operation speed | 5-50㎜/s |
| Mold splitter | 4 plates |
| Hot platen temperature | 200℃ |
| Hydraulic motor power | 3KW |
| Heater capacity | 5.4KWx2 |
| Operation | Manual/Automatic |
| Machine size(widthxheightxdepth) | Approximately 1300㎜x2000㎜x1800㎜ |