150ton Multi-stage Both-sided Molding Machine
Custom press molding machinesHot press molding machinesResin press molding machines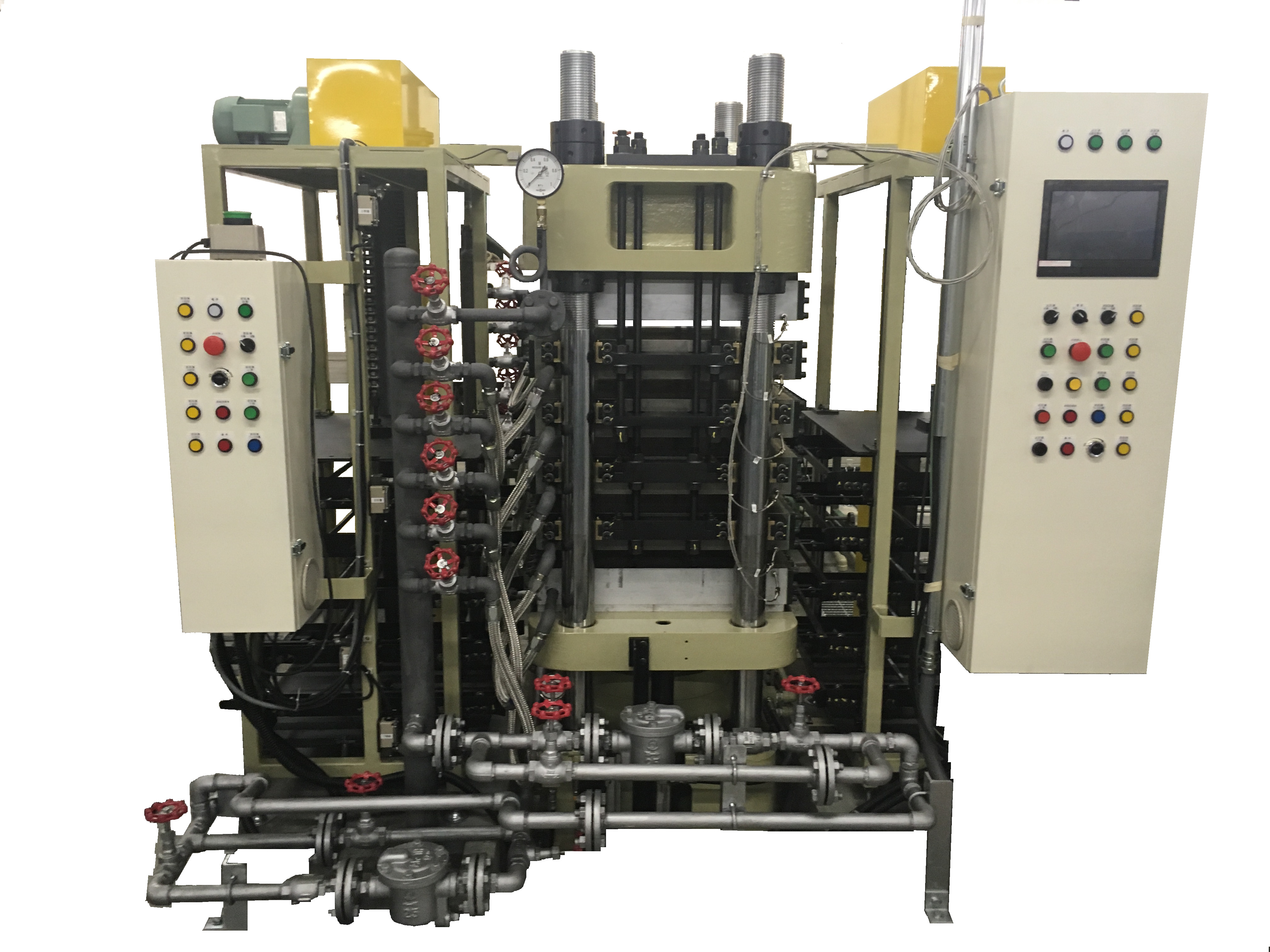 This hydraulic molding machine was manufactured to be able to mold a number of same shaped products in one cycle.
【Features】
1.Being able to put die from both sides enables machine to produce products efficiently, molding on one-side while setting up on the other.
2.Using inverter hydraulic unit makes machine possible to enhance energy conservation and to mold products without reduction of pressure.
Product (applications)
Resin
Output
150ton
Stroke
250㎜
Open height
250㎜(50㎜x5)
Platen size
700 ㎜x 600㎜
Mold size
605㎜ x 605㎜
Cylinder
Upper Φ200 x Φ112㎜
Lower Φ224 x Φ125㎜
Maximum pressure
21MPa
Operation speed
3-13㎜/s
Steam heater
170℃
Inverter motor power
5KW
Operation
Manual/Automatic
Machine size(widthxheightxdepth)
Approximately 2600㎜x2500㎜x850㎜