50ton Press Molding Machine for Sample Testing
Custom press molding machinesHot press molding machinesResin press molding machines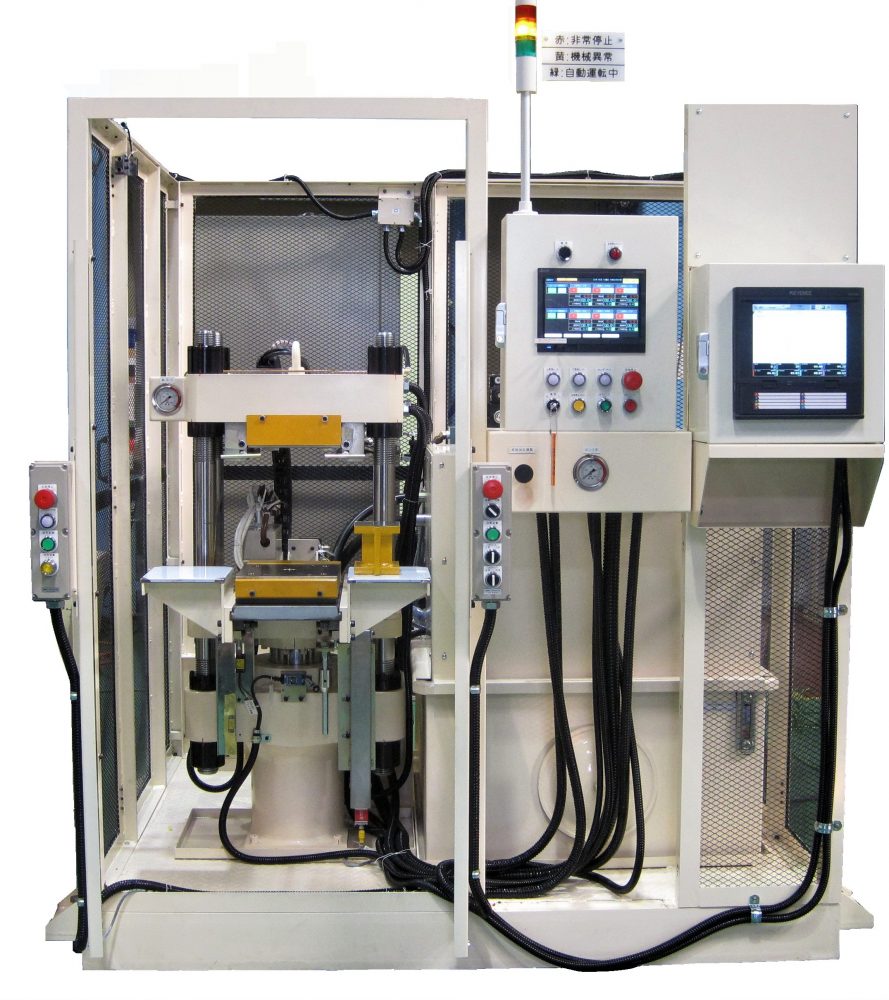 This hydraulic press machine performs sample testing of many kinds of rubber and resins.
【Features】
1.The proportional valve, servo and inverter are selected and controlled to meet customer requirements in order to test under a wide range of conditions.
2.We offer data collection options depending on your budget including data loggers and logging functions (PC, USB, SD card memory), to create the data you need in order to periodically record conditions during testing.
| | |
| --- | --- |
| Products(applications) | Rubber, resin, sample testing |
| Output | 50ton |
| Stroke | 250㎜ |
| Open height | 250-300㎜ |
| Hot platen size | 250㎜ x 250㎜ |
| Mold size | 230 ㎜x 230㎜ |
| Cylinder | Φ180㎜ |
| Maximum pressure | 21MPa |
| Hot platen temperature | 200℃ |
| Mold splitter | 2 |
| Sliding table | 〇 |
| Hydraulic motor capacity | 5.5KW |
| Heater capacity | 7.2KW |
| Operation | Manual/Automatic |
| Machine size(widthxheightxdepth) | Approximately 2200㎜x2300㎜x2400㎜ |