50ton Hot press machine (manual)【VIDEO】
Hot press molding machines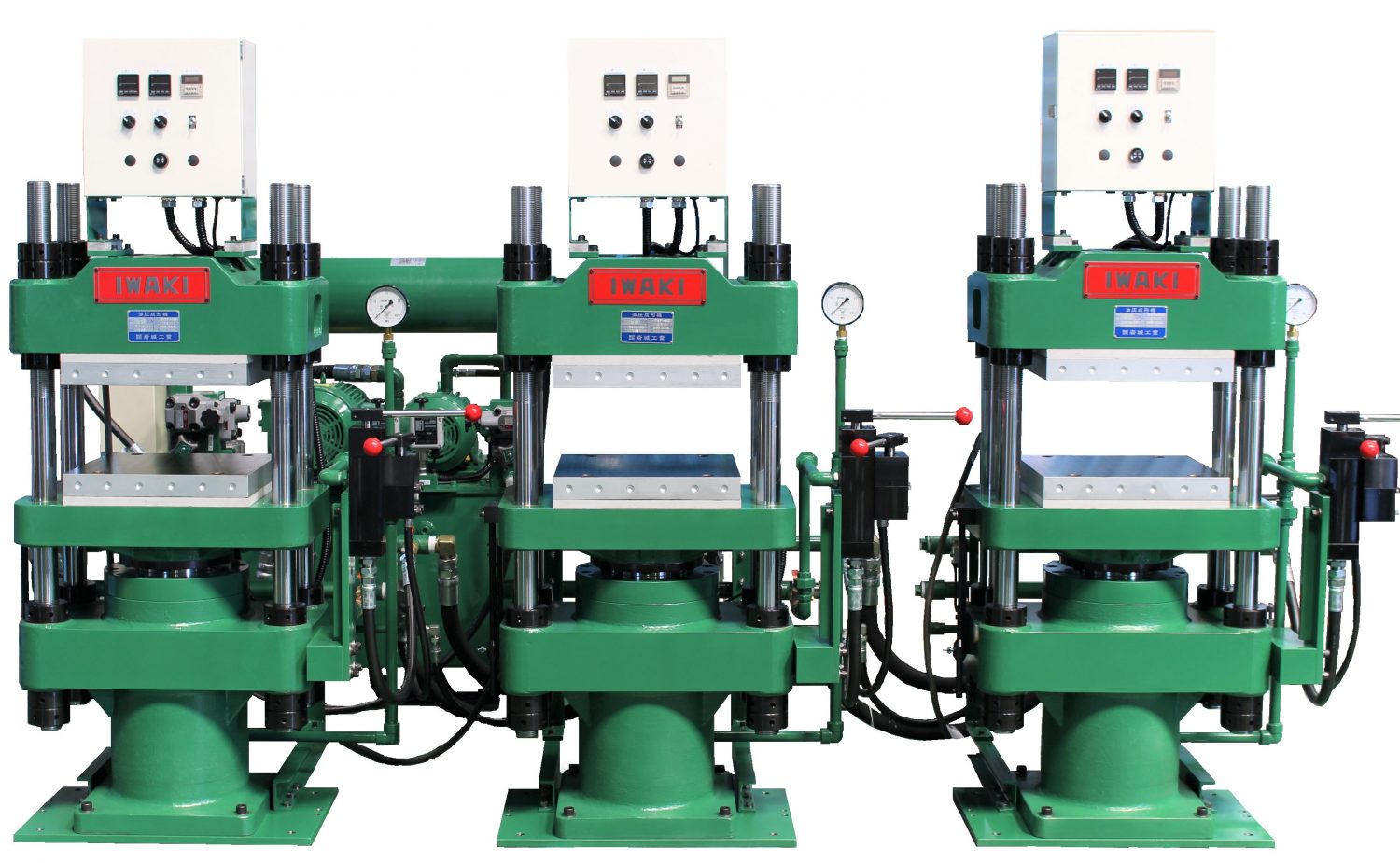 This hydraulic press molding machine is manufactured to perform rubber molding.
【Features】
1.Since a hydraulic unit for coupling machine is used, ascending speed does not change even if all three machines ascend at the same time.
2.Low and high pressure can be operated by manual lever.
3.It can be used as testing machine for various kind of small quantity production.
| | |
| --- | --- |
| Product (application) | Rubber molding |
| Output | 50ton |
| Stroke | 270㎜ |
| Opne height | 150-300㎜ |
| Platen size | 410㎜x410㎜ |
| Product size | 400㎜x400㎜ |
| Cylinder | Φ180㎜ |
| Maximum pressure | 21MPa |
| Hot platen temperature | 200℃ |
| Hydraulic motor power | 9.2KW(5.5KW+3.7KW) |
| Heater capacity | 24KW(8KWx3) |
| Operation | Manual |
| Machine size(widthxheightxdepth) | Approximately 3300㎜x1800㎜x2100㎜ |