32ton Powdered Ceramics, Teflon (PTFE) Molding
Custom press molding machinesMetal press molding machinePowder press molding machines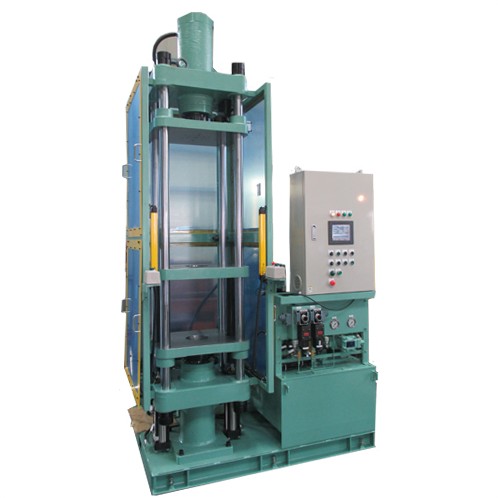 This hydraulic press molding machine is manufactured for powder molding.
【Features】
1.32 ton cylinders are installed at both top and bottom, it is possible to tighten both with 5 to 32 tons.
2.The middle plate can be moved vertically to facilitate unloading of the product.
3.Select and control the equipment that meets the customer's request from the proportional valve, servo, and inverter pump.
Products(applications)
Powdered Ceramics, Teflon (PTFE) Molding
Output
IPM-2C-32(32ton×2)
Stroke
Upper 380㎜ 
Lower 300㎜
Open height
Upper 900㎜ 
Lower 450㎜
Platen size
400㎜ × 400㎜
Mold size
300㎜× 300㎜
Mold thickness
Customer specifications
Cylinder
φ140㎜×2
Maximum pressure
21MPa
Operation speed
Ascending 0.5-70㎜/s
Descending 0.5-40㎜/s
Mold splitter
3(in the press)
Hydraulic motor power
7.5KW
Operation
Manual/Automatic
Machine size(widthxheightxdepth)
Approximately 1700㎜x3300㎜x1240㎜