30ton Powdered ceramics, Teflon (PTFE) molding
Custom press molding machinesMetal press molding machinePowder press molding machines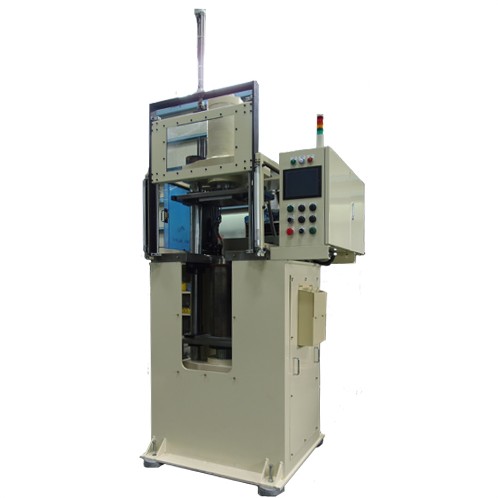 This hydraulic press molding machine is manufactured for powder molding.
【Features】
1.30ton cylinders are installed on both top and bottom, and it is possible to tighten from both sides with 5 to 30 ton.
2.Select and control the equipment that meets the customer's request from the proportional valve, servo, and inverter pump.
| | |
| --- | --- |
| Products(applications) | Powdered ceramics, Teflon (PTFE) molding |
| Output | IPM-2C-30(30ton×2) |
| Stroke | Upper stage 250㎜ Lower stage 290㎜ |
| Open height | Upper stage 400㎜ Lower stage 570㎜ |
| Platen size | 400 ㎜× 400㎜ |
| Mold size | 300㎜ × 300㎜ |
| Mold thickness | 570㎜ |
| Cylinder | φ150×2 |
| Maximum pressure | 21Mpa |
| Operation speed | 1-30㎜/s |
| Mold splitter | 3(in the press) |
| Hydraulic motor power | 7.5KW+3.7KW |
| Operation | Manual/Automatic |
| Machine size(widthxheightxdepth) | Approximately 1100㎜x2400㎜x1200㎜ |