Preheating Molds and Materials
Production process labor saving device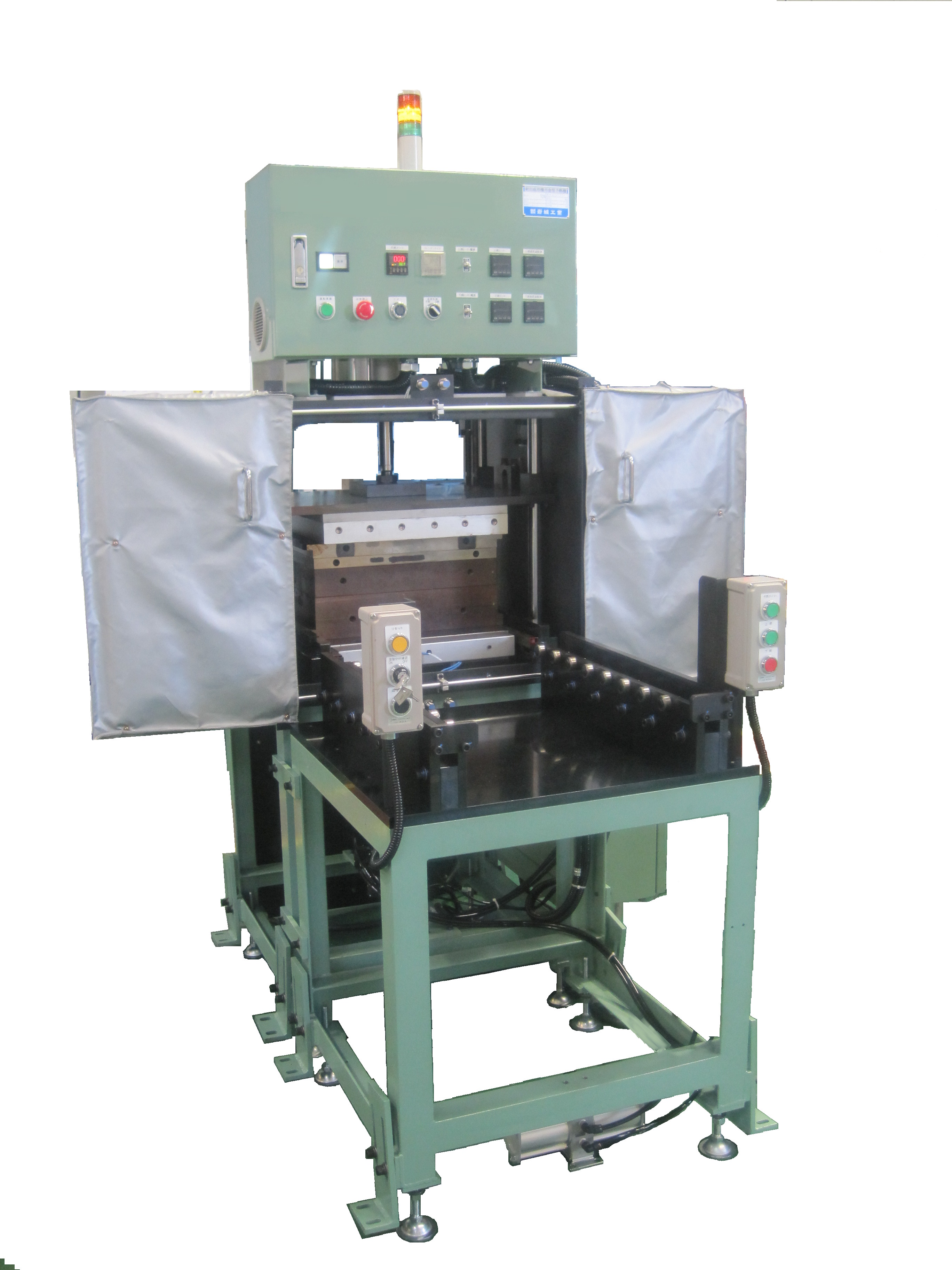 This machine is for preheating mold and materials.
【Features】
1.There are hot plates on both top and bottom, which can raise the tempreture up to 250℃.
2.Effective for shortening the time for pre-setup.
3.The cylinder is pneumatically driven, so it is easy to move around the factory.
4. Compatible with locating rings for injection molding, with a safety cover protected by a burn-proof heat resistant sheet.
| | |
| --- | --- |
| Products(applications) | Preheating Molds and Materials |
| Output | IYM-A(by air) |
| Stroke | 250㎜ |
| Open height | 300㎜ |
| Platen size | 450㎜ × 450㎜ |
| Mold size | 400㎜ × 400㎜ |
| Mold thickness | 50 〜 300㎜ |
| Cylinder | φ125㎜(Air) |
| Maximum pressure | Factory air pressure 0.4-0.6MPa |
| Hot platen temperature | 200℃ |
| Cooling method | 2(in the press) |
| Sliding table | 〇 |
| Heater capacity | 5KW×2 |
| Operation | Manual |
| Machine size(widthxheightxdepth) | Approximately 884㎜x1992㎜x1435㎜ |