10ton Trimming Machine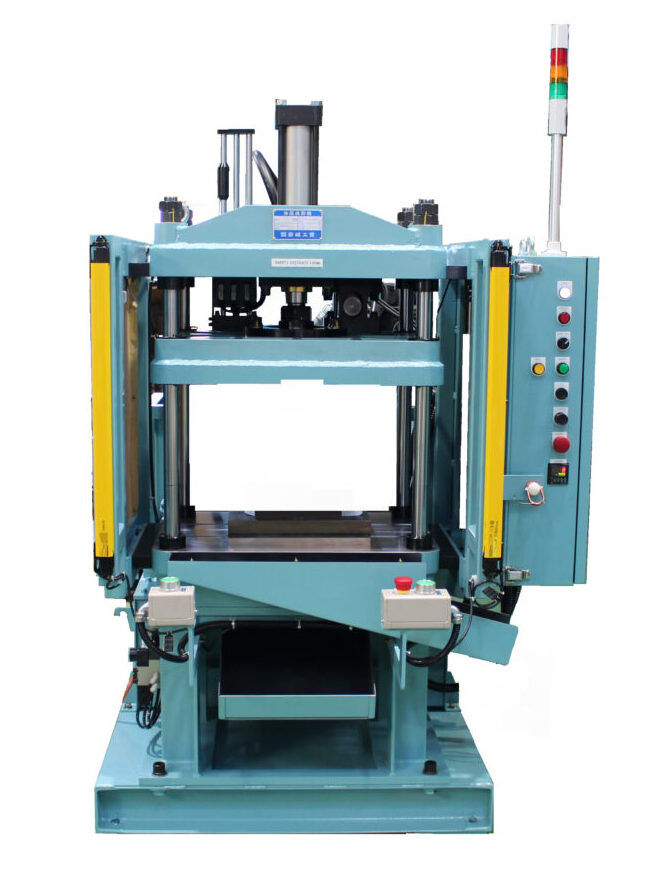 This is a hydraulic molding machine manufactured for trimming.
【Features】
1. By attaching casters to the machine base , it is easy to move the machine.
2. Using a motor that has been approved by the exporting country.
3. The machine can be used safely overseas since it is manufactured according to the safety standards of the customer's overseas factory.
Products(applications)
Trimming
Output
10ton
Stroke
250㎜
Open hight
400㎜
Platen size
☐500㎜
Cylinder
φ80㎜
Maximum pressure
20.6MPa
Operation speed
Descending speed 100㎜/s
Ascending speed 100㎜/s
Pressing speed 25㎜/s
Motor power
3.7KWx4P
Operation
Manual/Automatic
Machine size(widthxheightxdepth)
Approximately 1250x2000x1420㎜
Machine number
054