40ton Powdered ceramics, Teflon (PTFE) Molding
Custom press molding machinesMetal press molding machinePowder press molding machines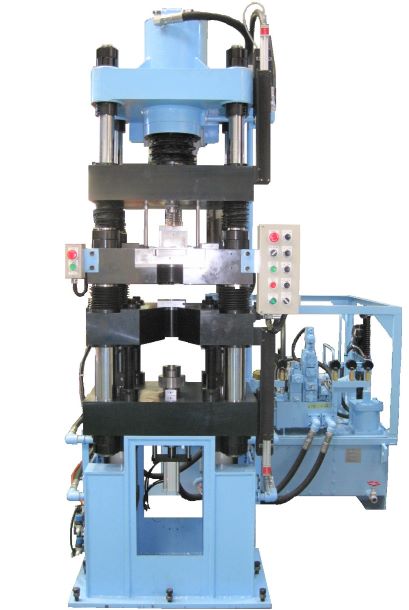 This hydraulic molding machine is manufactures to perform powder molding.
【Features】
1.With 40 ton cylinders top and bottom, it is possible to secure both with 4 to 40 tons.
2.Automatic supply is possible by automatic supply feeder.
*The proportional valve, servo and inverter are selected and controlled to meet customer requirements.
Products(applications)
Powdered ceramics, Teflon (PTFE) molding
Output
40ton x2
Stroke
Top 200㎜
Bottom 150㎜
Open height
190㎜
Product size
Φ100㎜
Cylinder
Top Φ160㎜
Bottom Φ125㎜
Maximum pressure
20.6MPa
Hydraulic motor capacity
30KW
Operation
Manual/Automatic
Machine size(widthxheightxdepth)
約2000㎜x2800㎜x2400㎜