800℃ High Temperature Hot Molding Machine
Hot press molding machines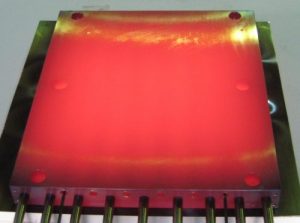 800℃ high temperature hot molding machine being developed!
We are developing 800℃ hot press molding machine, based on our many years of experience and achievement.
We are also gathering information on the market demands, please feel free to contact us.
【Related materials】Heat resistant CFRP, heat resistant carbon fiber plastic, CMC, ceramic composite material,a polyimide composite material, low melting point glass.